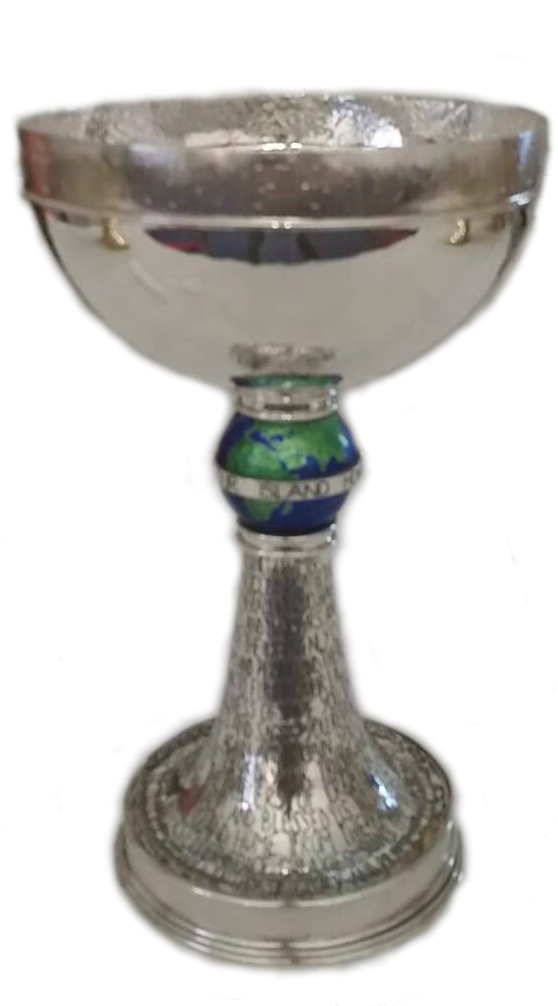 Due to technical challenges, we join our July 31,2016 sermon a few minutes after Father Jeff has quoted Eucharist Prayer C:
At your command all things came to be: the vast expanse of
interstellar space, galaxies, suns, the planets in their courses,
and this fragile earth, our island home.
Our photo is of the Fragile Earth Chalice by Loudon Silver Work given to the church by the congregation and used in communion on July 31st. The chalice and paten were inspired by Eucharist Prayer C, quoted above.
Listen now or download for later as Father Jeff reveals the larger than the planet joke Jesus tells in Luke 12:13-21 There is more to the story of purpose and peace than the Romans were telling then…and some still tell today.
Podcast: Play in new window | Download